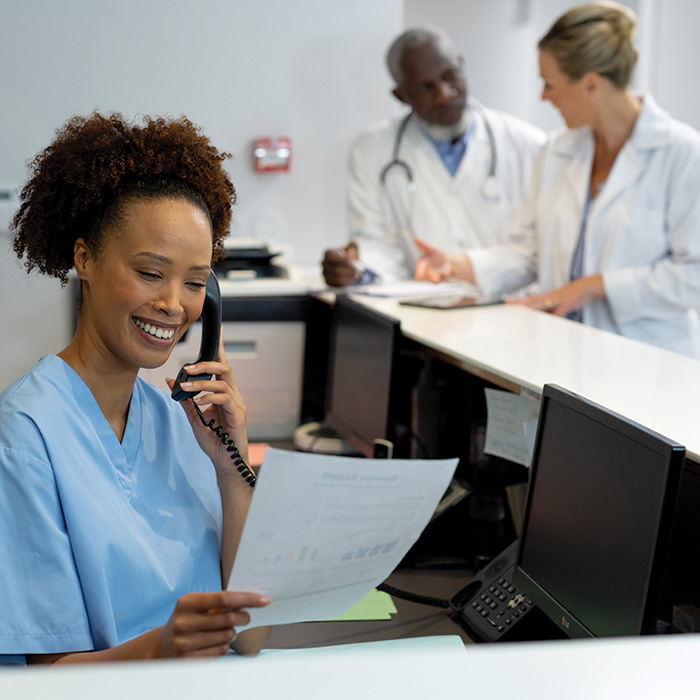 Scheduling
Your physician's office will call us to schedule a date and time for you or your child's surgery or procedure. Your next step is to complete the One Medical Passport online. You should have received a Surgery Center Brochure which describes our facility and a patient forms packet which contains a Your Right to Know, Notice of Privacy Practices, Medication Reconciliation, secondary payor, Anesthesia Information forms, and a copy of the surgery and anesthesia consent (this is just for your review).
If time permits, prior to the arrival at the center for surgery, we ask that you complete these forms to the best of your ability and then mail, fax or bring them with you on the day of the surgery. Completing this information in advance will help to ensure the most optimal surgical experience. Additional copies of the forms may be downloaded from this website for your convenience.
Other Helpful Information You Should Know
Before Your Surgery or Procedure
A nurse from the Methodist Germantown Surgery Center will call you on the day before you or your child's surgery or procedure to confirm the appointment, give you the scheduled time, complete a pre-operative questionnaire and answer any questions that you may have. If you are going to be unreachable during the day during business hours, please call the center at (901) 624-6634 and ask to speak to a pre-op nurse. Please review and complete the information provided in our Patient Forms Library.
On the Day of Your Surgery or Procedure
You will be greeted by one of our admitting associates and they will obtain and verify your insurance information. When this is completed, a nurse will escort your child and/or you to pre-op, do a medical interview, and assist you in getting ready for your procedure. You will also meet and be interviewed by the anesthesiologist if you or your child is going to receive sedation or anesthesia. A surgery team member, who will be assisting your doctor, will also come to meet your child and/or you and escort you to the operating room. When your or your child's procedure is completed, you will return to the post-anesthesia recovery area and be cared for by our professional, competent staff.
After Your Surgery or Procedure
You will stay in PACU until it is determined by the anesthesiologist and your doctor that you or your child is ready for discharge. At this time, your nurse will review you or your child's post-operative instructions with you and your family or caregiver. You will also be given written post-operative instructions. If you have any questions about this, please feel free to call us at (901) 624-6634.
One Day After Your Surgery or Procedure
One of our nurses will call you one day after your or you child's surgery or procedure. If you are not going to be at one of the numbers that you previously provided to us, please inform your nurse of the number where we can contact you.